Using my charm and influence with my old partner and good friend Ken Duglan of Atkin Grant & Lang Gunmakers, I have negotiated a fantastic package based around his renowned shoot at the Corsewall Estate on the Southwest Coast of Scotland.
This will be one of the Shoots featured in the television series "Wing Shooting the World with Chris Batha" and we know Ken will go all-out , as usual to ensure fabulous shooting and memorable times.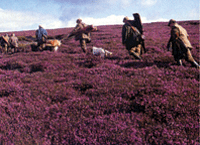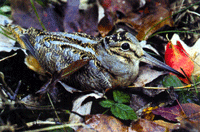 Working the hedgerows and rough places with a dog or two, anticipating the clattering emergence of a cock... "upping" with indignation as a pheasant is launched from it cover by an eagar spaniel - these vivid image will be recalled time and time again
The Dates: November 13 to 19, 2005
The Team of 8 Guns will enjoy:
Three Driven Days of 200 Pheasant and Partridge
Two Walked-up Days of Grouse
Two Duck and Goose Flights
All included:
Six nights at the Fernhill Hotel and
all meals.
British Visitors Shotgun Permits
All cartridges and Shoot lunches
4X4 Shoot transport and transfers
to and from the shoot each day

Total cost excluding, gratuities, liquor and phone calls: $5,740.00 The cost for non-shooting partners is $2,500.00.

To confirm your place, a 50% deposit is required by May 1st.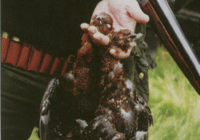 Page 5