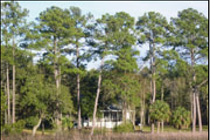 Only occassionally does a very special property like this become available. Molly's Pond, in Levy, South Carolina is just such a secluded treasure. The fifty-three acres of exquisite sporting land could serve as a primary or secondary residence for anyone seeking privacy and seclusion, yet want to be close to civilization.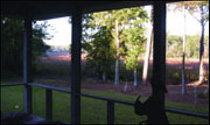 Molly's Pond is only 12 miles from Downtown Savannah, Georgia and about 25 miles from Hilton Head Isalnd, South Carolina.
The 2600 square foot, two-story Low Country Home is heated and cooled, with wrap-around porches and a large screened porch over-looking the pond. Built using on;y the highest-quality building materials, featuring heart pine flooring throughout, the two-story Great Room's vaulted ceilings is just made to display hunting trophies.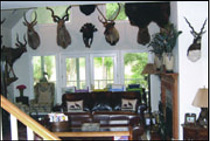 Molly's Pond includes a 9-Acre Rice Field and a 10-Acre Nature Preserve. A new John Deere tractor and implements, 1500 square foot barn with additional storage, a small greenhouse and dog kennels are all in place, plus three deer stands and two automatic feeders.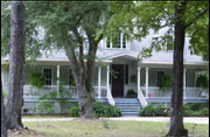 The property is intensely managed for Shooting Sports. A totally hidden Pheasant Tower offers challenging presentations of highflying birds for 23 people. The 9-Acre Rice Field Pond affords the opportunity to hunt either wild ducks or ducks in the SC Waterfowl Mallard Program.
Both the Pheasant and Duck Shoots could be made into viable commercial operations. Released Quail and Chuckar hunting are available throughout the various fields on the property. The wooded areas offer cover for the abundant turkey and deer populations.

Molly's Pond is offered for $1,750,000.00
Contact Jim Davis at 843-784-3103 or Cell 912-412-7446.
Shown by appointment only.
Kessler Canyon, the new Kessler Collection property in DeBeque, Colorado, encompasses 23,000 acres of exclusive solitude. An Outdoor Sportsman's Paradise only 45 minutes north of Grand Junction, Colorado, this is the ideal Executive Retreat destination for those who want a fabulous location to work hard and play hard!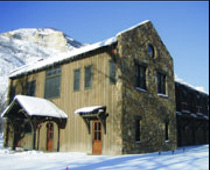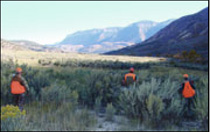 Kessler Canyon will feature year-round recreational activities and packages including Corporate Retreats, unlimited Harvest Wing Shooting, big game and Merriam Turkey hunting with a guaranteed Colorado state hunting license, fishing, Clay Shooting and specialty programming tailored to our Corporate and Individual Guests.
Current accommodations provide for groups of up to 12 in cozy mountain-top cabins nestled among the aspens or in the chic mountain elegance of the Orchard Lake Guesthouse. 13,000 square-foot facility.
The Orchard Lake Homestead is the new 13,000 square foot facility designed to accommodate groups of up to 30, complete with meeting facilities and a Poseidon spa. It will be completed by mid-2008.
Kessler Canyon is scheduled to open September 1, 2007.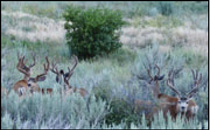 For additional information:
www.kesslercanyon.com
For reservations, please contact Capt. Dave and Jamie Massey
970-283-1145.