On the Sporting Side: The Dorado fishing is superb! The Juramento and Bermejo Rivers are near the Estancia and some locations are wade-able, others are floated in rafts. Guided horse-back riding, trekking and river rafting are all available close to the lodge.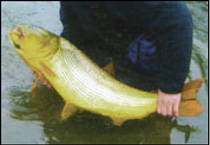 Tours of the Area are very popular as well. Visits to the Indian Villages, to the Jesuit, Dominican and Franciscan Historic sites, The National Park, a tour of the Wine Country and a high-altitude ride on The Train of The Clouds, are all options.
The City of Salta is full of interesting destinations, good lunch spots and some unique regional shops. A visit to the very nice Salta Spa is another possibility.

Itinerary

The Dates for 2007 - June 30 to July 7th (including Travel Days)

June 30th - Depart the USA for Buenos Aires, Argentina

July 1st - Arrive into Buenos Aires International Airport, then transfer to the Domestic Airport for the regular flight to Salta, Argentina, then transfer to the Estancia

July 2nd, 3rd, 4th & 5th -
Shooting Pigeon and Dove Departing from the Estancia at 7:30AM, Lunch in the Field (or at The Estancia if nearby), back into the field to shoot until 7:30PM, then return for drinks and dinner at the Estancia. This is the typical schedule, some variations are always possible.

July 6th -
Depart from the Estancia to Salta Airport, then fly to Buenos Aires, transfer to Buenos Aires International Airport for the flight to the USA.

July 7th - Arrive in the USA




Included in the Cost:
All land transportation, all hunting services ( guides and bird boys ) , hunting licenses, accommodations, food, wines, beer, liquor and soft drinks.
2500 rounds of ammunition (100 boxes of shells). 12 and 20 Gauge shells are provided, other gauges are available at an additional cost and with advance notice. Additional boxes of 12 and 20 Gauge shells are $10.00 per box.
Any and all trips, transportation and guides for the non-shooters.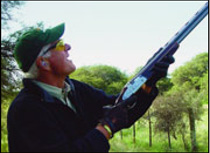 Not included in the Cost:
Airfares: International or Domestic, tips, taxes, laundry, personal or medical insurance.
Gun Rental: Guns are available to rent for $50.00 per day. Additional shells above the 2500 included.
For the non-shooters: any tickets, lunches or purchases on the trips. And Dorado Fishing is an additional $100.00 per day, including the guide.
Tips for the trip for Bird Boys, staff, drivers etc. (generally around $250.00 for the trip).

Cost per Shooter: $3,390.00
Cost per Non-Shooter: $ 1,134.00

If you are interested in joining us, let us know as soon as possible! Deposits are due by the 15th of May.

To Make Reservations
Call 1-866- 254-2406 or
E-Mail ChrisBatha@aol.com