DAY FOUR •
NOVEMBER 29, DECEMBER 6

Breakfast starts at 8:30 am to begin our day exploring The Best of Northern Ireland's Countryside. Our luxury coach will leave at 9:15 am and, after traversing Belfast, we will head up to Larne, then onto the beautiful Antrim Coast Road, described as one of The World's Top 5 Most Beautiful Drives.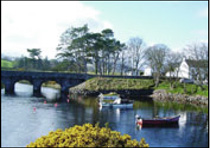 We will stop en route for mid-morning coffee at the Ballygally Castle Hotel, reputed to be Ireland's oldest continuously-inhabited building, complete with its own resident ghost www.hastingshotels.com.
We will then drive through s series of pretty coastal villages and small ports, such as Glenarm, Carnlough and Cushendall until we reach Cushendun www.northantrim.com.
We then leave the Antrim Coast Road and head inland until we reach the world famous Giants Causeway, a UNESCO World Heritage site that is rightly described as one of the wonders of the natural world www.nationaltrust.org.uk.
Next, we drive into the village of Bushmills for lunch at the Bushmills Inn and a tour of The Old Bushmills Distillery, the oldest licensed whiskey distillery in the world. www.bushmillsinn.com.
We return to Ballywalter via the direct inland main road and drinks are served at 7:45 pm with dinner at 8.30 pm.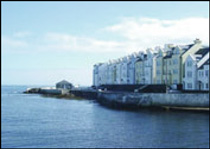 DAY FIVE •
NOVEMBER 30, DECEMBER 7

Breakfast for the guns will be served at 7:30 am with a prompt departure at 8:15 am to catch the 8:45 am ferry.
We will shoot Driven Pheasant at Ballydugan, a traditional Estate just south of Downpatrick, about 20 miles away. Soup, rolls and whiskey mac will be served in the field at mid-day, with a traditional Afternoon Tea at the end of the shoot.
The anticipated bag is 250 Pheasant.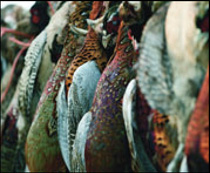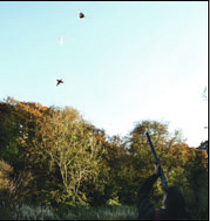 ITINERARY FOR NON-SHOOTERS

After breakfast, Lady Dunleath will give a Master Class on running a Stately Home, including tips and hints on food history, cuisine and the sourcing of the finest ingredients...the ethos of modern country house living.

First Group - Following is a tour of the ruined Abbey at Greyabbey and lunch with the Montgomerys, whose family has resided at The Rosemont Estate for over 400 years.

Second Group - Following a short drive to Bellaghy, a lovely village in the County Derry, we visit The Bawn, a 17th Century fortified house containing the Seamus Heaney Library, close to The Lanyon House where we will have lunch. www.ehsni.gov.uk
Guests will return in time to change for the Final Evening's Festivities - A Champagne Reception at 7:30 pm marking our last evening at Ballywalter Park, with dinner at 8:15 pm.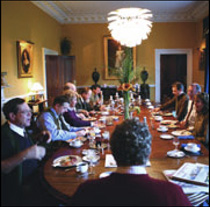 DAY 6 •
DECEMBER 1, DECEMBER 8

A Continental breakfast at 6.00 am, then on to Belfast International Airport, early enough to allow time for firearms inspections and security procedures.

Included in the Cost:
Transportation to and from Belfast International Airport, all Shooting Days, cartridges, licenses, permits and CPSA insurance, accommodations and all sustenance at Ballywalter Park, all trip transportation, admissions and lunches for Non-Shooting Partners, Shoot Transport and ferry fares, Tour Day transportation, lunches and admissions to Tour Venues.

Not included in the Cost:
Flights to and from Belfast, tips and gratuities for Gamekeepers and Housestaff. (Suggested guidelines upon request.)

Cost per Shooter - $8460.00
Cost per Non-Shooter - $1050.00

A 50% deposit is required by May 15th, with the balance due November 1st, 2007.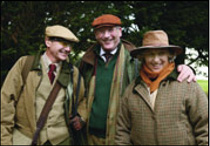 Page 5